In September, I am due to start work in the Republic of Georgia as a volunteer co-ordinator of the Batumi Raptor Count, in Batumi, a lovely city on the Black Sea Coast near the border with Turkey. I have visited Georgia before, in 2011, and found the people, scenery and food absolutely brilliant, so I am really excited to be returning!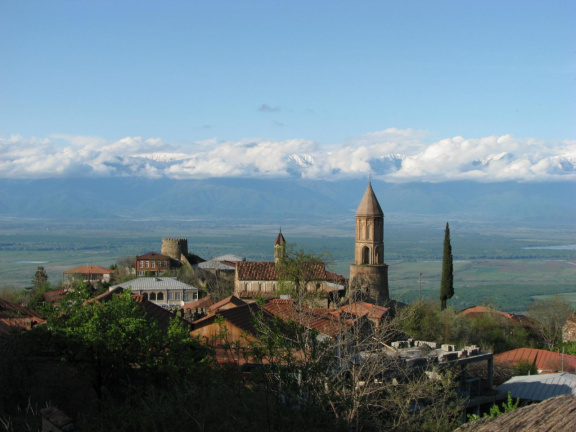 They speak Georgian in Georgia (obviously) which looks like this:
მე ვერ წავიკითხე ეს, რომ აღარაფერი ვთქვათ საუბრობს
I do like learning different alphabets, but so far all I've ever properly learnt was Cyrillic and Greek; both of which, with Latin alphabet, have loads in common – the "pi" sound is π in Greek and п in Cyrillic, for instance.
Oddly, for someone who went to a urban state comprehensive, I learnt Russian at school. I don't know why our school taught Russian alongside German and French. Perhaps because Newcastle City Council was run by left-wing commies wanting a youth ready for the inevitable revolution?
Despite lovely Mrs Ivkin's best efforts and a fascinating school trip to Russia in the mid-90s, I wasn't very good at learning Russian and only got a D-grade at GCSE. But one thing that did stick with me was the technique we were taught to learn the alphabet, and to learn the alphabet before learning any of the language. It makes things a hell of a lot easier in the long run. In 2004, when I worked in Greece for 6 months, while my colleagues thought I was wasting time, I spent a lot of effort learning the Greek script first.
Cue a few months later, lost in the mountains somewhere near the border with Bulgaria, my colleagues angrily try to work out which town we are in, and completely ignore me as I point out the name on the sign, which they are trying to find on a map, actually just reads "TOWN HALL"
ho ho ho.
I think if given enough time, I could learn the Georgian script, but with only 6 weeks to go, I'm not confident I could start from scratch and pick up enough of the language to get by.. but I already have a tiny bit of GCSE grade D Russian, which is widely spoken across Georgia.
So, armed with The New Penguin Russian Course and the Memrise flashcard-type app on my phone to brush up my Cyrillic, and I am pleasantly surprised at how much I can remember, and how enjoyable I am finding it. And Russian is slightly more useful than Greek!
As for the beautiful Georgian script – there's a memrise app for that.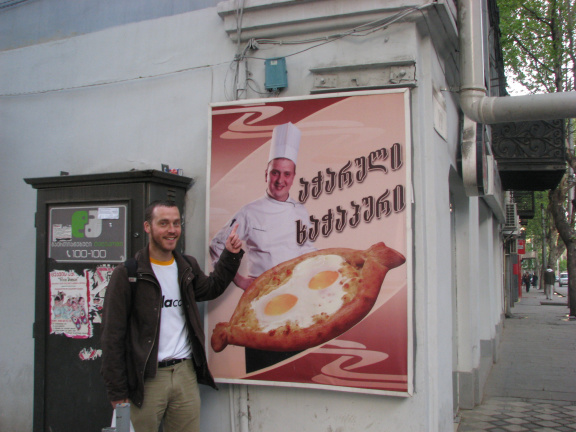 And you have NO IDEA how excited I am at the promise of eating ხაჭაპური once more.