I promised myself I'd get this done by the weekend, as it my procrastination was dragging on. Today I fitted and glued in the panelling! And, even though I wasn't confident I could do it, I even cut some of the non-square pieces.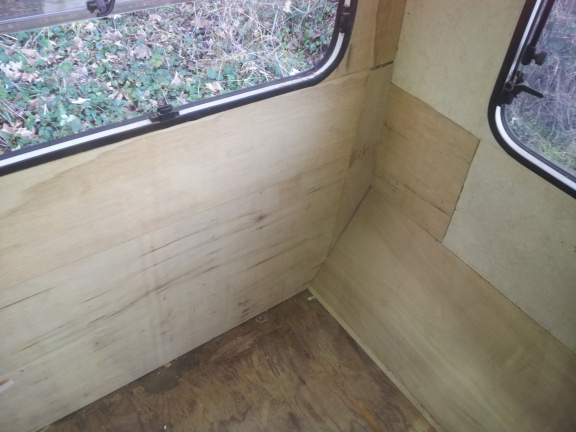 It's a bit of a botch job, you can see the bottom right hand panels I've just had to awkwardly wedge in at an angle as the original was slightly curved, and I can't curve plywood. Most of the panels are screwed as well as glued, and they don't all line up  nice and cleanly. I'm not 100% satisfied, but considering I'm doing this on my own, guessing at it all and with no help other than vague encouragement from the internets, I don't think I've done too badly!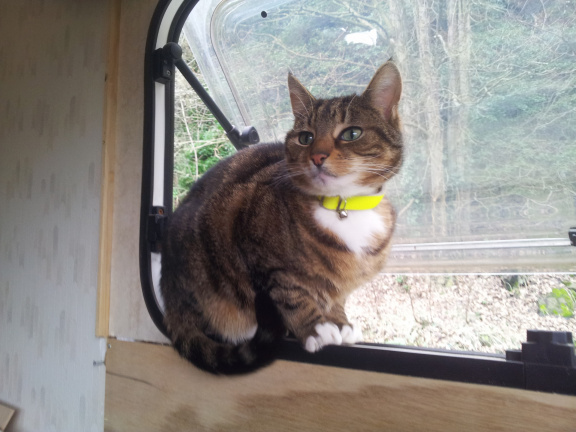 I really enjoyed the panelling! It was very satisfying. I definitely prefer making things to knocking them down.
I'm not going to paper the panelling for the time being, as I want to be able to see straight away if there's any new damp. Tomorrow: Floor & Carpet.