I call the moth trap the "moth hotel" because people assume trapping them means I'm going to kill them, when in fact, they just have somewhere to sleep for the night. Then my housemate started singing Hotel Lepidoptera..
More nice moths this morning – a Light emerald and a Swallow-tailed hanging out together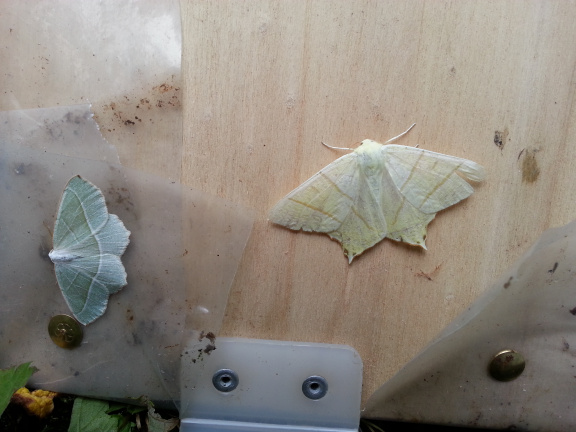 And this, which was either a Common marbled carpet or a Dark marbled carpet. I'd have to see the underside of the wings to check…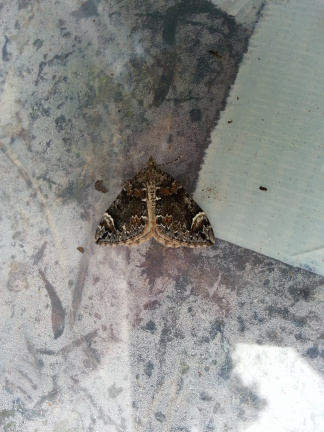 But rather than risk me damaging him, he obligingly lifted them up for me to have a look! Dark marbled carpet, as the middle line has a big kink in it: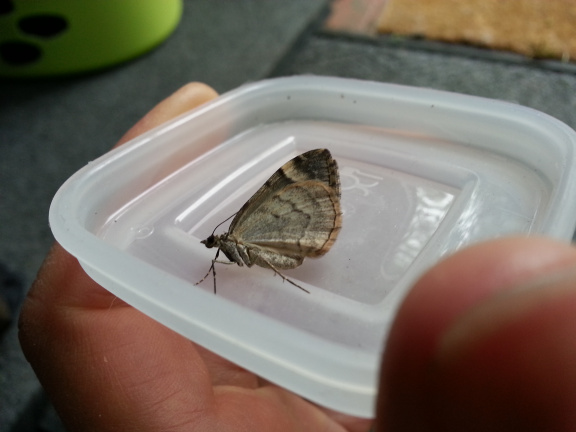 The full list:
Mottled beauty;
Light Emerald;
Dark Marbled Carpet;
The Fan-foot;
July High-flyer;
Lesser Yellow Underwing;
Brimstone;
Swallow-tailed Moth.
All moths at the minute, I've had very little on my cameratrap although I did see a roe and faun run along our lane yesterday!