Duncan, the county moth recorder, very kindly loaned me a Robinson moth trap.

This beast is a 150W bulb moth hotel that, on a good night and well positioned, can "attract 500 – 1000 moths" I put it out next to the buddleia, and got 50 moths! That's twice the number I usually get in my DIY box.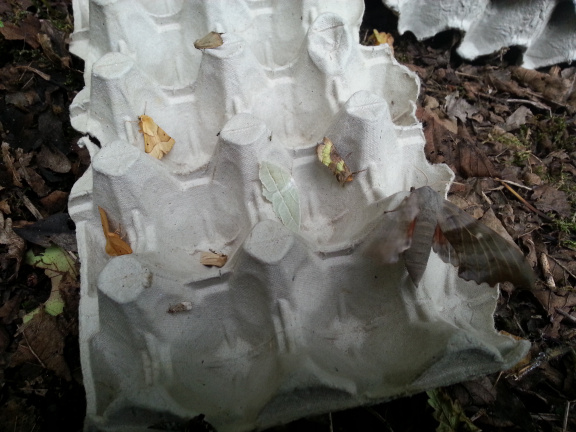 Although there weren't any too exciting, it was really nice to get a whole bunch of moths I'd not had in the garden before. The most interesting was this Phoenix moth –

as it rests with the abdomen curled up: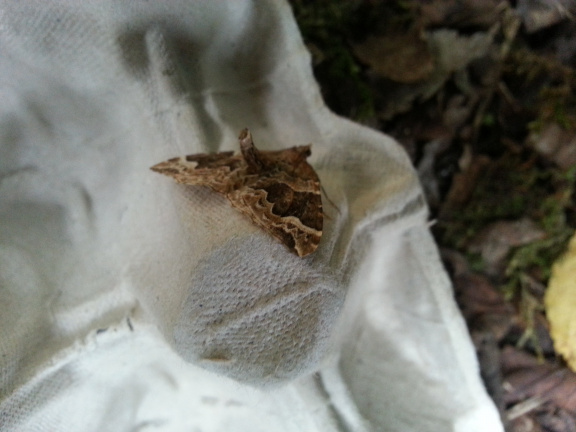 Full list:
Small fan-foot;
Dark Arches;
Plain Golden-Y;
Common white wave;
Light Emerald;
Catoptria pinella;
Burnished Brass;
Brown China Mark;
Eudonia lacustrata ;
The Phoenix;
July High-flyer;
Riband wave;
Poplar Hawk Moth;
Striped wainscot;
Lesser Broad-bordered Yellow Underwing;
Flame shoulder;
Brimstone;
Swallow-tailed Moth;
Mother of pearl;
Scalloped Oak;
Coxcomb Prominent.
I did have 68 pictures on the camera trap, but when I connected it to the computer it was 67 pictures of me mowing the lawn and one of the cat.