I've been in Batumi, in the Ajara autonomous province of Georgia for two weeks now, working with Batumi Raptor Count. It's absolutely wonderful! I'm staying in a sprawling village in the mountains that overlook the Black Sea port of Batumi and its stunning beaches. The climate is subtropical, the area was rich with citrus and tea plantations during Soviet times.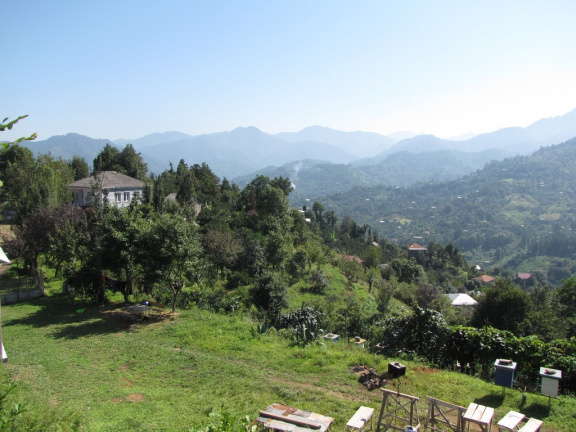 Around two dozen volunteers of many nationalities are here, mainly counting the raptor migration overhead, which sees over a million birds during the 6 week migration period, as birds from Finland and Russia are funneled between the Black Sea and the Caucasus mountains on their way south. It is an incredible sight to behold, and I've yet to even seen a "big" day where hundreds of thousands of birds pass over head!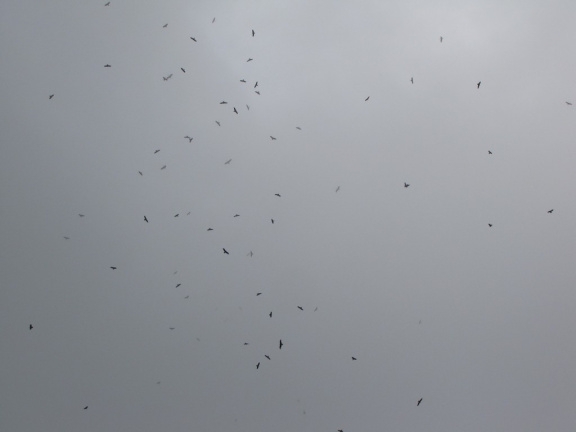 My role here is to monitor the hunting; although illegal, the BRC is working to educate the local people to hopefully reduce hunting in the area. They shoot mainly for food, the Honey Buzzard being a tasty favourite I think I will decline. I am also taking over the day-to-day running of the hunting monitoring project when the current co-ordinator heads home later in the month.
So we are up at the monitoring station at dawn, to commence counting at 6:30am, and stay there for about 12 hours. It's been fairly quiet so far, as I missed the peak Honey Buzzard passage and it will be a little while longer before the big numbers of eagles start to arrive. The weather is a factor too, with high temperatures and clear skies mean fewer birds. During spells of heavy rain apparently the numbers of all sorts of birds are incredible – this and the 35C, high humidity mean I cannot wait for it to start raining! There's usually at least 5 of us up there, plus ecotourists, and the banter and daft chat and in-jokes help pass the time when it's quiet. A current favourite is John from Rutland saying "it's a focking disaster!" which for some reason completely cracks everyone up, to the bemusement of the Brits.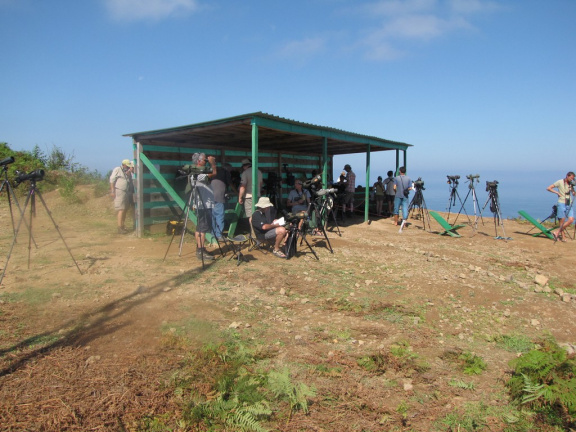 I am staying in a traditional homestay. A wonderful local family – Mehrabi, his wife, daughter, mother and grandmother – put aside a floor of their house and squeeze 10 of us in, cooking all meals for us too. Georgian food is as incredible as ever, although I'm not sure about the plate of chicken gizzards I ate yesterday. In the evenings, we have a beer out overlooking the stunning views, or head to a local cafe – a simple bar with a verandah.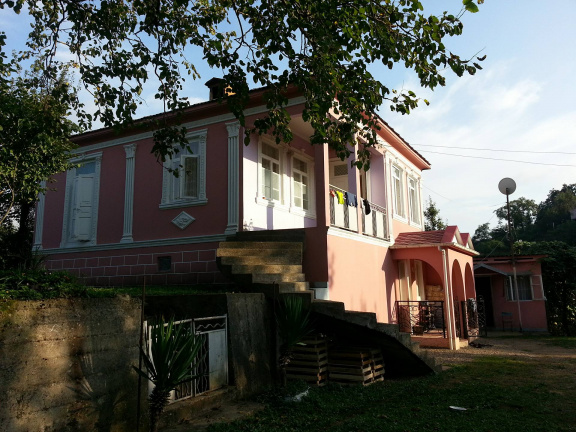 There are a variety of languages spoken in this area, Georgian, Russian and Turkish mostly. I'm trying to improve my Russian, and also my French with some of the French volunteers, and I'm even picking up some Georgian, which is a very difficult language with no relation to any other, to say nothing of the Georgian script!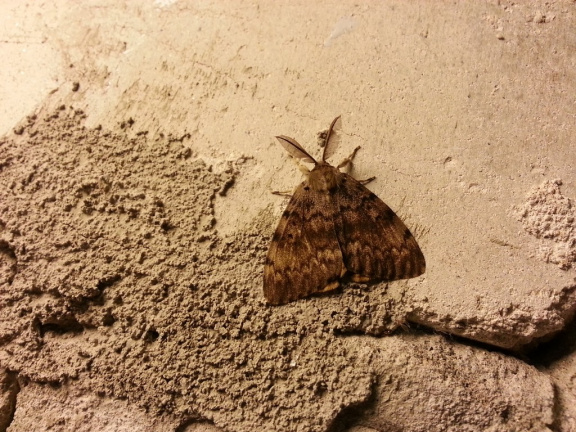 The local wildlife, as you can probably expect, is pretty spectacular. A few of the other volunteers are also keen moth-ers, so we tend to gather around the light on the veranda at the bar and admire various species rarely seen in the UK. Birdwise, I've seen blue tit, blackcap, robin, white wagtail, chaffinch… and an Ortolean Bunting!
As for the big migrants – well:
Honey Buzzard;
Black Kite;
Marsh Harrier;
Montagu's Harrier;
Booted Eagle;
Levant Sparrowhawk;
Steppe Buzzard;
European Roller;
White Stork;
Pallid Harrier;
Short-toed Eagle;
Lesser Spotted Eagle;
Black Stork;
Osprey;
Greater Spotted Eagle.
Quite impressive! I couldn't have identified them without the help of the other volunteers, who have phenomenal skills and are just the best bunch of people to hang out with. Half a million birds have passed already since mid-August, and you can follow the progress of the raptor count here – the numbers of birds are updated every 4 hours during the day.