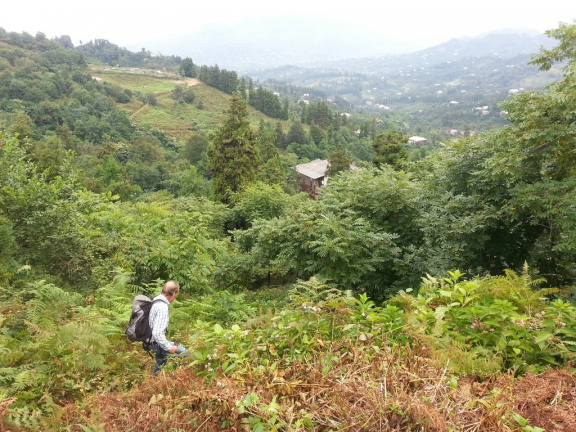 Yesterday I had an incredible day with Dietrich, a German expert on feather morphology. We hiked for 8 hours through the humid subtropical forest, looking for remains of birds left by hunters, who pluck and remove head, wings and feet when they find something.
Dietrich was amazing to listen to and learn from, and I learned a heck of a lot about feather morphology! We spotted quite a few interesting things, such as the difference in barring on the undersides of these wings, from two different male honey buzzards. Is it an age thing? Or just individual variation?
And here you can see that the central tail feathers have been bleached by the sun
It's not just big raptors that are shot, they will also take rollers, bee-eaters and golden oriole

and we found feathers from blackbirds and cuckoos.
The most poignant and incredible moment was when I spotted an injured bird flapping through neck-deep bracken down a steep slope. Dietrich ran after it, and managed to bring it up, a female honey buzzard with a shot wing.
Her gunshot wound:
It was spectacular to see such a magnificent creature up close, but sadly as the local area lacks suitable vets or wildlife rehabilitation facilities, at the end of the day she was carefully and humanely dispatched by Dietrich.