In 2011, while travelling across the border from Turkey to Batumi, we passed a stone fortress on the outskirts of the city. Today I went to have a look at it, Gonio Fortress.
One sweaty Matrushka ride from Batumi later, I paid three Lari entry fee and had a wander. The inside of the 5m walls was almost empty, a flower and tree-lined walk up the centre with a few things of interest dotted about. Unfortunately, the signage is extremely sparse so I didn't really know what was what. You can hire a guide at the cash desk, but I preferred to save money and make it up as I went along.
There isn't a huge amount to see. The fort was in use in Roman times, is said to be the burial place of Apsyrtus, King Aet's son killed by Jason (off of the Argonauts). St Matthew is also thought to be buried here, although Salerno Cathedral in Italy also makes this claim.
Here is his tomb, the holiness of the site obviously preventing me from holding a camera straight.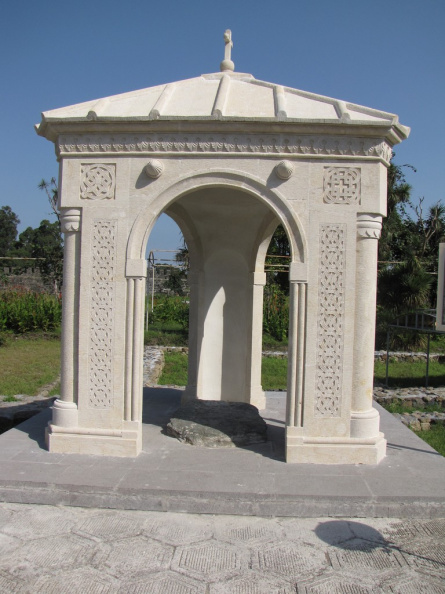 It was then used by Byzantium and the Ottomans, being in an important defensive coastal location. In 1878 the whole area was passed over to the Russians. Unfortunately, I can't seem to find any information about when it fell into disrepair.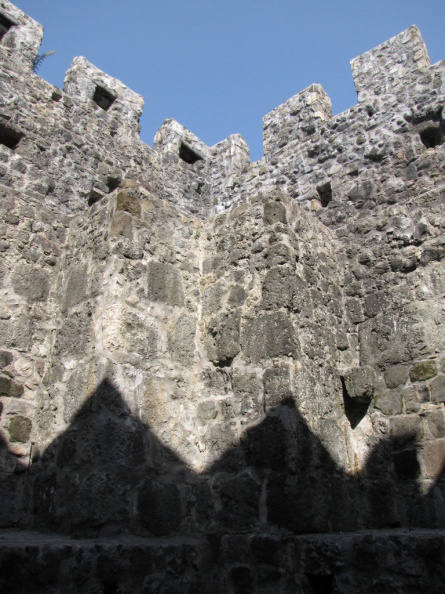 A rectangle of 5m tall walls, there are a few excavations ongoing in the central area, but with nothing to stop you wandering through. They look a little haphazard too, especially when compared to the neatness of the excavations I've seen ongoing at Hadrian's Wall.
A Roman Bathhouse that was later converted to the eastern style by the Ottoman occupiers still stands, alongside a small museum. As with the archeological museum in Batumi, which I visited a few days ago, there's not much to see but what's there is impressive. I am again amazed by the quality of the glassware from the early centuries AD.
Also I saw this awesome lizard
I think I would recommend a visit if your are a complete antiquity buff; there's not a huge amount to see or explore but there's very definitely a historic feel to the place.
Last week's thundery weather didn't last and it's still very hot and humid. I've never been so sweaty in my entire life, and every waking moment is spent working out where the nearest bit of shade is. This weather means that there's still not many birds overhead; they can easily fly high over the mountains so aren't pushed lower along the coast. This is good as it means they are not targeted by hunters; but bad as we see so very little up at our count station. A Georgian tv crew have been with us all week, filming a nature documentary, a piece for the news, and an ecotourism advert for Georgian telly. It's been quite fun watching a nature documentary being filmed – the use of tame birds seems a bit sneaky but it was nice to come home from a presentation last night to a floodlit Scops Owl outside the door!